Club Moss, Lycopodium, Lycop, Lycopod, Lyc.
HPUS
indication of Lycopodium Clavatum:
Digestion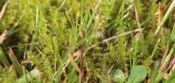 Have you ever used Lycopodium? Yes No


Below are the main rubriks (i.e strongest indications or symptoms) of Lycopodium in traditional homeopathic usage, not approved by the FDA.
MOUTH
Mouth
Exhalation of a putrid odour from the mouth, esp. in morning when awaking.
Buccal haemorrhage.
Dry and bitter mouth (in the morning).
Teeth
Odontalgia only at night, amel. by hot drinks, and by heat of bed.
Gums and teeth
Dull pains in teeth, with swelling of the cheeks and gums.
The teeth ache as if suppurating; are excessively painful on touching them; and when chewing; front teeth loose or too long.
Cramp-like drawing, tearing, and jerking, or pulsations in teeth, esp. during or after a meal.
Grinding of teeth.
Yellowness of the teeth.
(Fistula in the gums.).
The gums bleed violently on being touched; when cleaning teeth.
Gumboils.
Swelling of gums, with shocks, tearings, and shootings.
Ulcers in the gums.
Saliva
The posterior part of the mouth is covered by tough mucus.
Tongue
Dryness of the mouth, without thirst, with tension of the parts, the tongue heavy, and speech indistinct.
Torpor of the interior of mouth and tongue.
Tongue foul and coated.
Involuntary movements of the tongue.
In talking, all the words of a sentence were spoken completely and distinctly except the last, which was stammered; it seemed as though the tongue were affected by a peculiar cramp; no amount of attention to this was of any avail; it lasted four weeks and gradually disappeared of itself.
Stiffness of the tongue; vesicles on tip of tongue; they feel scalded and raw.
Soreness of tongue.
Ulcers on and under tongue (from tobacco).
Convulsions of the tongue.
The tongue is painful and swollen in different places (tubercles on the tongue).
Tongue dry; becomes black and cracked.
Tongue is darted out and oscillates to and fro; in sore throat.
Tongue distended, giving patient silly expression; in angina or diphtheria.
Palate
The saliva becomes dry on the palate and lips and is converted into tough mucus.
≡ more ...