Club Moss, Lycopodium, Lycop, Lycopod, Lyc.
HPUS
indication of Lycopodium Clavatum:
Digestion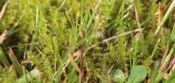 Have you ever used Lycopodium? Yes No


Below are the main rubriks (i.e strongest indications or symptoms) of Lycopodium in traditional homeopathic usage, not approved by the FDA.
MOUTH
Teeth
Fistula dentalis.
Gums and teeth
Teeth excessively painful to touch; front teeth loose or as if too long.
Teeth yellow.
Toothache, with swelling of the cheek; relieved by the heat of the bed and warm applications.
Gums bleed violently when touched.
Gum-boils.
Tongue
Mouth and tongue dry, without thirst; mouth dry and bitter, in the morning.
Tongue is darted out and oscillates to and fro. θ Angina. θ Tonsillitis.
Convulsions of the tongue.
Tongue heavy, trembling; stiff with indistinct speech and dryness, mornings; red, dry; becomes black and cracked; painful and swollen in places; tubercles.
Tongue distended, giving patient a silly expression. θ Angina. θ Diphtheria.
Vesicles on the tip of the tongue, feeling scalded and raw.
Ulcers on and under the tongue.
Taste
Putrid smell from mouth, especially in morning when awaking.
Saliva tastes saltish.
Taste sour; bitter; fatty.
Palate
Saliva dries on palate and lips, becoming tough.
≡ more ...