Club Moss, Lycopodium, Lycop, Lycopod, Lyc.
HPUS
indication of Lycopodium Clavatum:
Digestion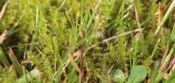 Below are the main rubriks (i.e strongest indications or symptoms) of Lycopodium in traditional homeopathic usage, not approved by the FDA.


Have you ever used Lycopodium? Yes No

NOSE
Nose
Sense of smell very acute
Feeling of dryness posteriorly
Scanty excoriating, discharge anteriorly
Ulcerated nostrils
Crusts and elastic plugs ( Kal)
Nose stopped up
Snuffles; child starts from sleep rubbing nose
Fan-like motion of alae nasi (kali)
Bromium Brom.; Phosphorus Phos.)
Discharge
b., tenc.) Fluent coryza
≡ more ...