Club Moss, Lycopodium, Lycop, Lycopod, Lyc.
HPUS
indication of Lycopodium Clavatum:
Digestion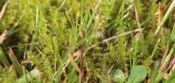 Below are the main rubriks (i.e strongest indications or symptoms) of Lycopodium in traditional homeopathic usage, not approved by the FDA.


Have you ever used Lycopodium? Yes No

NOSE
Nose
Scurf in nose; crusts and elastic plugs.
Nostrils ulcerated, scabby, obstructed by mucus at night.
Swelling of nose, with acrid, fetid, and corrosive discharge.
The ichorous discharge from the nose begins in r. nostril; scarlatina or diphtheria.
(Patient bores and picks nose.)
Convulsive movements of muscles of nose.
Fan-like motion of the nostrils in pneumonia.
Bleeding from nose, on blowing it, and epistaxis, principally in afternoon.
(Nose-bleed in morning from r. nostril.).
Excessive acuteness of smell.
Dryness of the posterior nares.
Obstruction of nostrils, esp. at night, and which prevents respiration except through the mouth.
Discharge
Coryza with acrid discharge, making the upper lips sore.
Coryza of almost all kinds.
Dry coryza, with obstruction of the nose, confusion in head, and burning pain in forehead.
Stoppage towards morning; in evening; child's breath often stopped in sleep for fifteen seconds even when mouth is open.
≡ more ...