Club Moss, Lycopodium, Lycop, Lycopod, Lyc.
HPUS
indication of Lycopodium Clavatum:
Digestion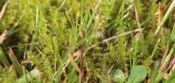 Below are the main rubriks (i.e strongest indications or symptoms) of Lycopodium in traditional homeopathic usage, not approved by the FDA.


Have you ever used Lycopodium? Yes No

NOSE
Nose
The nose symptoms I have only partly described in association with the head.
Discharge
The nose is filled with yellow, green crusts, blown out of the nose in the morning and hawked out of the throat. Now, when the patient takes cold the thick discharge to a great extent ceases, and he commences to sneeze and has a watery discharge. Then comes on a Lyc headache, with great suffering, with pressing pains, with hunger, and finally the coryza passes away, and the thick yellow discharge returns and the headache subsides.
The child will go on with this trouble until it forms into great cruse, yellow, sometimes blackish, sometimes greenish, and the nose bleeds. It is most useful in those troublesome catarrhs associated with headaches.
He cannot breathe through the nose at night, as crusts form in all portions of the mucous membranes. Crusty nostrils with eczema, with oozing eruptions about the face and nose. The mucous discharge is almost as thick and tenacious as in Kali Bich Kalium bichromicum
≡ more ...