Club Moss, Lycopodium, Lycop, Lycopod, Lyc.
HPUS
indication of Lycopodium Clavatum:
Digestion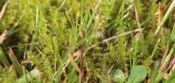 Have you ever used Lycopodium? Yes No


Below are the main rubriks (i.e strongest indications or symptoms) of Lycopodium in traditional homeopathic usage, not approved by the FDA.
RECTUM, ANUS, STOOL
Perinaeum
Contractive pain in perinaeum, after scanty, hard stool.
Stool
Constipation of long standing.
Hard stools with ineffectual desire to evacuate.
Desire for stool followed by painful constriction of rectum or anus.
Small stool, with the sensation as if much remained behind, followed by excessive and painful accumulations of flatulence.
Haemorrhage from rectum, even after a soft stool.
Feeling of fulness in rectum continues after a copious stool.
Stitches in the rectum.
Diarrhoea (during pregnancy), with earthy colour of the face.
During stool burning and biting at anus; pressure; tenesmus; ringing in ears; headache; pain in back as if broken; haemorrhage.
After stool flatulent distension.
Constriction of the abdomen, sometimes with ineffectual want to evacuate, and difficult evacuation.
Constipation or diarrhoea in pregnant women.
Faeces pale and of a putrid odour; thin brown; pale green mixed with hard lumps; thin yellow or reddish-yellow fluid; shaggy reddish mucus (urethral tenesmus, dysentery); green, stringy, odourless mucus.
Discharge of mucus, or of blood, during evacuation.
Lumbrici.
Pains in the anus after a meal and after an evacuation.
Itching and tension in the anus.
Incisive pains, shootings and pain as from excoriation in the rectum.
Spasms in rectum.
Contraction of rectum so that it protrudes during a hard stool.
Piles swollen, protruding, burning sticking, protruding during soft stool, painful on touch and when sitting.
Haemorrhoidal excrescences in anus and in rectum, with prolapsus recti.
Itching eruption in anus.
Itching and tension at the anus (evening in bed).
Painful closing of anus.
Protrusion of the varices.
Distension of the varices of the rectum.
≡ more ...