Club Moss, Lycopodium, Lycop, Lycopod, Lyc.
HPUS
indication of Lycopodium Clavatum:
Digestion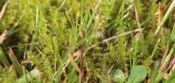 Have you ever used Lycopodium? Yes No


Below are the main rubriks (i.e strongest indications or symptoms) of Lycopodium in traditional homeopathic usage, not approved by the FDA.
RECTUM, ANUS, STOOL
Stool
Stools pale, putrid; thin, brown mixed with hard lumps; thin, yellow or reddish-yellow fluid.
Constipation stools hard; ineffectual urging from a contraction of the sphincter ani; after stool, feeling as if much remained unpassed, or great distress in the rectum; much flatulence.
Stitches in the rectum.
Itching and tension at the anus (in the evening in bed).
Continued burning pain in the rectum.
Varices protrude; painful when sitting.
Discharge of blood, even with soft stool.
Itching eruption at the anus, painful to touch.
≡ more ...