Club Moss, Lycopodium, Lycop, Lycopod, Lyc.
HPUS
indication of Lycopodium Clavatum:
Digestion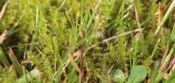 Have you ever used Lycopodium? Yes No


Below are the main rubriks (i.e strongest indications or symptoms) of Lycopodium in traditional homeopathic usage, not approved by the FDA.
RECTUM, ANUS, STOOL
Stool
Lycopodium Clavatum patient has most troublesome constipation. He goes for days without any desire, and although the rectum is full there is no urging. Inactivity of intestinal canal. Ineffectual urging to stool. Stool hard, difficult, small and incomplete.
The first part of the stool is hard and difficult to start, but the last part in soft or thin and gushing following by faintness and weakness. Lyc patients have diarrhoea and all kinds of stool. So you will see from reading the text that the characteristic of Lyc is not in the stool. Any kind of diarrhoea, if the other Lyc symptoms are present, will be cured by Lyc It has troublesome hemorrhoids, but they are nondescript. Any kind of hemorrhoids may be cured by Lyc if the flatulence, the stomach symptoms, the mental symptoms, and the general symptoms of Lyc are present, because the hoemorrhoidal symptoms are numerous.
≡ more ...