Club Moss, Lycopodium, Lycop, Lycopod, Lyc.
HPUS
indication of Lycopodium Clavatum:
Digestion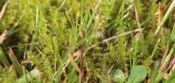 Below are the main rubriks (i.e strongest indications or symptoms) of Lycopodium in traditional homeopathic usage, not approved by the FDA.


Have you ever used Lycopodium? Yes No

SKIN
Skin
Gnawing and itching in daytime, on getting heated, or in evening, before lying down.
Tendency of the skin to become chapped.
Painful eruptions.
Nettle-rash (chronic).
Large red spots on skin.
Itching maculae hepaticae.
Abundant ephelis.
Insensible tetters, of a yellowish brown, wrinkled or moist, purulent, full of deep cracks and thick scabs.
Large furunculi, which return periodically.
Mercurial ulcers. Bleeding ulcers, with shooting pain, which burn while being dressed, or with nocturnal tearing and itching.
Fistulous ulcers, with callous, red edges, reversed and shining, sometimes with inflammation and swelling of the part affected.
Excoriated places on the skin of children; the sore places are humid.
Intertrigo; raw places bleeding easily.
Skin unhealthy, corrosive vesicles.
Naevus maternus.
Vascular tumours.
Warts.
Corns which are very sensitive, or with tearing pains.
Exanthema in general, particularly with biting sensation; moist; scurfy; tearing and painful.
Want of action of the skin.
Itch, burning; creeping.
Skin scurfy; sticky; clammy.
Brown mortification.
Pale swelling.
Salt Rheum rheum.
Varices suppurating.
Chilblains.
Great dryness of the skin.
≡ more ...