Club Moss, Lycopodium, Lycop, Lycopod, Lyc.
HPUS
indication of Lycopodium Clavatum:
Digestion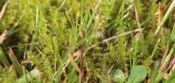 Below are the main rubriks (i.e strongest indications or symptoms) of Lycopodium in traditional homeopathic usage, not approved by the FDA.


Have you ever used Lycopodium? Yes No

SKIN
Skin
Burning sensation here and there in the skin, the back, the anus, etc.
Violent itching on the lower limbs, the back and the nates, in the evening in bed, with wheals after scratching, which soon pass off again.
Eruptive nodules, sometimes itching, sometimes painful on the occiput, the sacrum and the nates.
Large, red spots (on the legs), which neither pain nor itch.
Large, bright-red spots on the epigastrium, around the scrobiculus cordis, and on the joint of the thumb with itching and burning.
Itching hepatic spots.
Small, herpetic, itching spots on both sides of the neck and on the back.
A tetter on the tibia stitches violently.
A large boil on the left fore-arm, causing the whole arm to become rigid, and another on the left natis (aft. sever. d.).
The painless ulcers bleed, when tied up, and the exhibit shooting pain.
A large furuncle, with inflammation around it and burning shooting, comes on the left scapula, with alternation of chills and heat of the body.
≡ more ...