Club Moss, Lycopodium, Lycop, Lycopod, Lyc.
HPUS
indication of Lycopodium Clavatum:
Digestion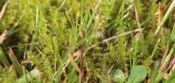 Below are the main rubriks (i.e strongest indications or symptoms) of Lycopodium in traditional homeopathic usage, not approved by the FDA.


Have you ever used Lycopodium? Yes No

SKIN
Skin
Skin dry and hot, especially that of the hands.
Biting-itching when becoming warm through the day.
Dark red blotches here and there.
Flesh in ridges, as if struck with a stick.
Urticaria, chronic cases.
Eruptions humid suppurating; full of deep rhagades; breeding lice; itching violently; intertrigo raw places readily bleeding.
Naevus maternus.
Blood-boils.
Boils which do not mature, but remain blue.
Ulcers bleed and burn when dressed; tearing and itching at night, burning when touched, fistulous, with hard, red, shining, everted edges and inflammatory swelling of the affected parts; bleeding easily.
≡ more ...