Club Moss, Lycopodium, Lycop, Lycopod, Lyc.
HPUS
indication of Lycopodium Clavatum:
Digestion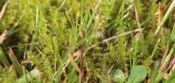 Below are the main rubriks (i.e strongest indications or symptoms) of Lycopodium in traditional homeopathic usage, not approved by the FDA.


Have you ever used Lycopodium? Yes No

SKIN
Skin
The skin becomes thick and indurated. The sites of old boils and pustules become indurated and form nodules that remain a long time. The skin looks unhealthy, and it will slough easily.
wounds refuse to heal. Surface wounds suppurate as if they had contained splinters, and this suppuration burrows along under the skin. Ulcers bleed and form great quantities of thick, yellow, offensive, green pus. Chancres and cancroids often find their similimum in Lyc.
Eczema in a lean, hungry, withering child with more or, less head trouble, such as has been described, with a moist oozing behind the ears, red sand in the urine, face looking wrinkled, a dry teasing cough, in a child that kicks the covers of a child whose left foot is cold and the other warm, with capricious appetite, eating much, with unusual hunger at times and great thirst, and yet losing steadily, will often be cured by Lycopodium
≡ more ...