Club Moss, Lycopodium, Lycop, Lycopod, Lyc.
HPUS
indication of Lycopodium Clavatum:
Digestion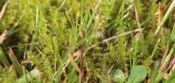 Have you ever used Lycopodium? Yes No


Below are the main rubriks (i.e strongest indications or symptoms) of Lycopodium in traditional homeopathic usage, not approved by the FDA.
THROAT
Throat
Sensation of constriction in throat, with obstructed deglutition.
Dryness of throat.
Pain, as from excoriation, in throat.
Burning pain in throat, with nocturnal thirst.
Sensation in throat, as if a ball were ascending from the pit of the stomach.
Feeling on l. side of a lump moving up and down.
Inflammation of throat and palate, with shooting pain, which obstructs deglutition.
Swelling and suppuration of tonsils.
The ulceration of the tonsils begins on r. side.
The pharynx feels contracted, nothing can be swallowed.
Hawking of hard greenish-yellow masses; granular; of bloody mucus.
Sticking in region of r. parotid.
Sticking in throat during cough.
Sticking preventing sneezing.
Sensitiveness of the submaxillary glands.
Ulcers, like chancres, in the tonsils.
Goitre.
≡ more ...