Club Moss, Lycopodium, Lycop, Lycopod, Lyc.
HPUS
indication of Lycopodium Clavatum:
Digestion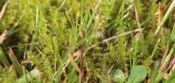 Have you ever used Lycopodium? Yes No


Below are the main rubriks (i.e strongest indications or symptoms) of Lycopodium in traditional homeopathic usage, not approved by the FDA.
THROAT
Throat
Throatache, paining as if excoriated.
Soreness in the throat, on deglutition and coughing.
Soreness of the throat, it feels like a swelling, only during empty deglutition.
Inactivity of the oesophagus during deglutition; the food is slow in descending.
The oesophagus feels constricted, nothing will go down.
The throat feels too narrow during deglutition; the food and drink come out again at the nose.
If he eats his soup pretty hot, he cannot swallow it.
Sore throat, as if it was swollen internally; but not noticeable in speaking and swallowing.
Glandular swellings, inside and outside in the throat, with shooting pains in swallowing, also such pains in the ear.
Sensation as if a ball rose from below up into the pharynx.
Sensation in the throat, as if a stone pressed in from without and compressed the throat, somewhat painful in swallowing, not interfering with breathing.
Tearing pains, extending up the oesophagus.
Tearing in the left side of the throat.
Tearing in the left side of the pharynx and of the throat.
Crawling, pressive tearing on the upper posterior part of the palate.
Shooting and dryness of the throat (aft. 5 d.).
Continual prickling in the throat.
Inflammation of the throat, with hoarseness and stitches, so that she can swallow neither solids nor liquids for nine days (aft. 12 d.).
Inflammation of the fauces, with pressive shooting pains.
Suppuration of the glands between the velum palati, with shooting pains on swallowing.
Ulcers like chancre on the tonsils.
Ulceration of the tonsils.
Roughness in the pharynx, with sensation of swelling on deglutition.
Dryness in the mouth and throat.
≡ more ...