Club Moss, Lycopodium, Lycop, Lycopod, Lyc.
HPUS
indication of Lycopodium Clavatum:
Digestion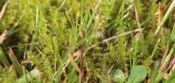 Have you ever used Lycopodium? Yes No


Below are the main rubriks (i.e strongest indications or symptoms) of Lycopodium in traditional homeopathic usage, not approved by the FDA.
THROAT
Throat
Pain and soreness begin on right side of throat. θ Angina. θ Diphtheria.
Fauces brownish-red; diphtheritic patches spreading from right tonsil to left, or descending from the nose; worse from cold drinks and after sleep.
Swelling and suppuration of tonsils, going from right to left.
Chronic enlargement of the tonsils.
Hawking of bloody mucus, or of hard, greenish-yellow phlegm; feeling as of a hard body in the oesophagus.
Pharynx feels contracted nothing can be swallowed.
Larynx
Hoarseness; feeble husky voice, dryness in the windpipe.
Hoarseness remaining after croup; loose cough by day, suffocating spells at night.
≡ more ...