Club Moss, Lycopodium, Lycop, Lycopod, Lyc.
HPUS
indication of Lycopodium Clavatum:
Digestion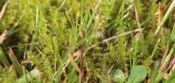 Have you ever used Lycopodium? Yes No


Below are the main rubriks (i.e strongest indications or symptoms) of Lycopodium in traditional homeopathic usage, not approved by the FDA.
THROAT
Throat
The common sore throat mill commence on the right side, the next day both sides will be affected, the inflammation having extended to the left side. Lycopodium Clavatum has all kinds of pains in the throat and fauces. It is useful in cases of diphtheria when the membrane commences on the right side of the throat and spreads over towards the left.
Patches, will be seen one day on the right side and the next day on the left side. We have noticed also that complaints in Lyc spread from above down, so it is with these exudations.
They often commence in the upper part of the pharynx and spread down into the throat. Lyc has cured many such cases. It is the case sometimes that Lyc is better lay holding cold water in the mouth, but the usual Lyc sore throat is better from swallowing warm drinks. It is a feature whereby it is possible to distinguish Lachesis Lachesis from Lycopodium. Lachesis Lachesis is better from cold and has spasms of the throat from attempting to drink warm drinks, while Lyc is better from warm drinks, though sometimes better from cold drinks. Lyc does not sleep into the suffocation and constriction of the throat and dyspnoea as in Lachesis Lach The throat is extremely painful, it has all the violence of the worst cases of diphtheria. It has the zymosis.
The next important feature we notice are the throat symptoms.
≡ more ...