Club Moss, Lycopodium, Lycop, Lycopod, Lyc.
HPUS
indication of Lycopodium Clavatum:
Digestion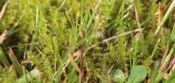 Have you ever used Lycopodium? Yes No


Below are the main rubriks (i.e strongest indications or symptoms) of Lycopodium in traditional homeopathic usage, not approved by the FDA.
VERTIGO, DIZZINESS
Vertigo
Confusion and Vertigo.
Dizzy confusion of the head, with a sensation as if the eyes were lying deep, in the forenoon, wherewith thought and understanding are difficult,
Dizzy confusion of the head, much aggravated by reading (after two hours),
Head confused and dizzy (eighth day),
Vertigo, ; (second day), ; on rising (second morning), ; immediately after rising in the morning (third day),
Vertigo in the morning, when and after rising from bed, so that he reels back and forth (after thirty days),
In the forenoon, vertigo, as if everything would turn about with her, with great nausea,
Vertigo, so that he thought he would fall forward, about noon (twenty-seventh day),
Vertigo towards evening (second day),
Vertigo with anxiety, towards evening (seventh day),
She wakes at night, with vertigo and nausea,
Vertigo, on drinking,
Vertigo, in a hot room (after twenty-three days),
Vertigo, when rising from a seat,
Vertigo and some stupefaction,
Violent vertigo, with stupefaction, so that his senses almost vanished and he was in danger of falling forward, at 1 P.M. while standing and talking (twenty-sixth day),
Dizziness (after one hour),
Dizziness, so that she does not know where she is,
Dizzy in the morning as if drunk, for several mornings,
Dizziness, with a feeling of heaviness in the eyes, in the morning,
Dizziness after breakfast (after one hour),
Dizziness of the head, indolence, and relaxation of the limbs, the whole of second day,
Involuntary shaking of the head, which makes him dizzy,
Excessive headache, so that he was unable to work and could scarcely step without having a kind of vertigo (third day),
Headache as if dizzy,
Sense of fulness or vertigo in head, especially anterior part (after second dose, second day),
Pressive pain in the forehead, with vertigo, stupefaction, and heat of the head, as after a wakeful night, while riding in a carriage (twenty-first day),
≡ more ...