Parsley, Petroselinum Sativum, Petroselinum crispum, Petros.
HPUS
indication of Petroselinum:
Piles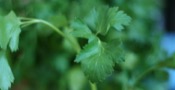 Have you ever used Petroselinum? Yes No


Below are the main rubriks (i.e strongest indications or symptoms) of Petroselinum in traditional homeopathic usage, not approved by the FDA.
GENERAL
General
Carum petroselinum. Petroselinum sativum. Apium petroselinum. N. O. Umbelliferae. Tincture of whole fresh plant when coming into bloom.
Petrosel. is referred to by Hahnemann as a gonorrhoeal remedy when frequent desire to urinate exists. It was proved by Bethmann. He obtained only thirty-six symptoms, all in the genito-urinary sphere, but these were very characteristic, and have given the remedy a definite place in homoeopathic medicine, especially in gonorrhoea and gleet. The leading indication is Sudden urging to urinate.
and drawing, tingling, crawling, or itching in navicular fossa. During micturition, burning and tingling from perineum through whole urethra. After micturition cutting biting in fossa navicularis. Milky or yellow discharge. Parsley tea is a recognised remedy for gonorrhoea in domestic country practice. Parsley eaten after meals, with or without salad oil, is reputed to act as a solvent on uric acid if there is a tendency to its formation in the urine. I have seen a case in which this effect was apparently produced. In gonorrhoea and gleet I have confirmed its efficiency, given in ten-drop closes of the tincture. In a case of dysuria from prostatic enlargement (quoted in Critique, vii. 84) there was frequent urging to urinate every half to three-quarters of an hour, with burning pains in bladder and urethra. Petrosel. 4x, three drops every hour, took away all the pains and relieved the tenesmus in a few days. The prostate gland itself was not influenced. Hering has collected symptoms from other observers. Farrington says Petrosel. is a great "baby medicine" in urinary difficulties. It has cured numbers of cases of intermittent fever.
and traumatic or other urethral fevers.
Clinical
Catheter fever. Cystitis. Dysuria. Gleet. Gonorrhoea. Gravel. Intermittent fever. Night-blindness. Priapism.