Parsley, Petroselinum Sativum, Petroselinum crispum, Petros.
HPUS
indication of Petroselinum:
Piles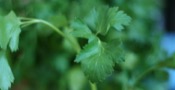 Below are the main rubriks (i.e strongest indications or symptoms) of Petroselinum in traditional homeopathic usage, not approved by the FDA.


Please see our remedy relationship tool to view relationships across more than two remedies
RELATIONSHIPS
Compare
Compare In gonorrhoea with sudden and frequent urging, Cann. s., Cantharis Canth., Merc Viv Merc. Screams before urinating from irritation of mucous membrane, Aconite Aco., Causticum Caust., Borax Borax (Sarsaparilla Sars., Lycopodium Lyc., and Benzinum Benz. ac. have screaming before urinating when due to gravel). Gonorrhoea, strangury, frequent urging to urinate; white stools, Digitalis Purpurea Dig. (Digitalis Purpurea Dig. has slow pulse; often puffed prepuce; Sulphur Sul. indurated prepuce). Cystitis, Conium Mac Con. (Conium Mac Con. has intermittent urination; Petrosel. has inflammation that has travelled back, sudden, irresistible desire). Bubbling in back; urinary disorders, Berberis Vulgaris Berb. Uric acid tendency, intermittent fevers, Urt. ur.
REVERSE RELATIONSHIPS
These are relationship sections of other remedies that refer to Petroselinum. Where the text is greyed out, a relationship with that remedy is already described above.

> compare
Compare Can. Indium Metallicum ind., Act. r., Arnica Arn., Bryonia Bry., Cantharis Canth., Petroleum Petrol., Petroselinum Petros., Stan., Stramonium Stram., Sulphur Sul.; Sarsaparilla Sars. (agg. going up stairs); in phimosis (Merc Viv Merc., Sulphur Sul., Nitric Acid Nit. ac., Sepia Sep., Thuja Thu. Rhus Tox Rhus, Sabi.); as if something alive in abdomen (Crocus Sativus Croc. s., Thuja Thuj.).

Cantharis > compare
Compare Doryph., Coccus Cactus Grandiflorus cact., Coccionella, Apis Mel Apis, Belladonna Bell., Bryonia Bry., Can. s. (more burning and smarting; Canth. more tenesmus); Petroselinum Petros. (sudden urging); Capsicum Annuum Caps; Pulsatilla Puls. (retained placenta); Arsenicum Album Ars. (delayed urination after parturition); Thuja Thuja (erections; those of Canth. prevent urination; those of Thuja Thuja do not); Merc Viv Merc. (semen mixed with blood); Sarsapar. (urine burns like fire, shreddy particles and blood in it); Arum, Arnica Arn., Rhus Tox Rhus, Ranunc. scel. (Teste classes Canth. with Senega Senega and Phosphorus Phos. ac. in his Conium Mac Conium group.) SYMPTOMS.

≡ show all authors ...