Marsh Buttercup, Ran-s.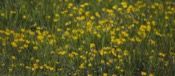 Below are the main rubriks (i.e strongest indications or symptoms) of Ranunculus Sceleratus in traditional homeopathic usage, not approved by the FDA.


Have you ever used Ranunculus Sceleratus? Yes No


< < Ranunculus Sceleratus- main page
ABDOMEN
Abdomen
Dull aching in hepatic region, agg. by taking a deep inspiration.
Lancinations in hepatic region.
Pressure and shootings in splenic region (in liver and kidneys), agg. by breathing deeply.
Shootings, shocks, and pressure in lumbar region.
Pains in abdomen, with syncope.
Dull pressure, as from a plug, or a sensation of twisting behind navel, at night, or in morning.
Spasmodic pains in abdomen.
Pinching and cutting in abdomen.
Jerks in abdomen (in abdominal integuments).
Appetite
Sweetish taste in the morning, with white and loaded tongue.
Anorexia.
Violent thirst with the fever-heat.
Eating
Risings, with taste of the food, after a meal.
Vomiting
Nausea, esp. after midnight, or in morning, with inclination to vomit.
Stomach
Frequent, empty risings.
Sour, rancid risings, in evening.
Pain in stomach, with fainting fits.
Violent pains in stomach, with uneasiness.
Sensation of fulness, of pressure, and of tension in epigastrium, agg. by external pressure, with agg. in the morning.
Constrictive pains in stomach.
Lancinations in epigastrium.
Pain as from excoriation, and burning sensation in epigastrium.
(Inflammation of stomach.)
≡ more ...