Marsh Buttercup, Ran-s.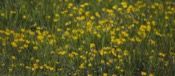 Below are the main rubriks (i.e strongest indications or symptoms) of Ranunculus Sceleratus in traditional homeopathic usage, not approved by the FDA.


Have you ever used Ranunculus Sceleratus? Yes No


< < Ranunculus Sceleratus- main page
APPENDIX
Authorities
1, Dr. Y., Archiv f. Hom., took tincture, 2 drops, first and second days, 3 drops fifth day, 4 drops tenth and twenty-first days, 6 drops twenty-sixth day, 12 drops seventy-fifth day, 15 drops eighty-first day; 2, Krapf, from Gmelin, effects of external application; 3, same, from internal administration; 4, Schreter, N. Archiv f. Hom., 3, 3, took a dose at 2 P.M., and another of 10 drops at 5.30 A.M.; 4a, same, one dose of 10 drops; 4b, same, a third proving with a dose of 10 drops; 5, Krapf, from Wibmer, effects of eating a leaf and flower; 6, Scharf, Ephem., Natrum Carbonicum Nat. Cur., effects on two persons from eating the herb as a salad, from Wibmer; 7, Tissot, effects of applying the plant to his arm, from Wibmer.
Preparation
Ranunculus sceleratus, L.
Natural order, Ranunculaceae.
Preparation, Tincture of the whole plant.
≡ more ...