Marsh Buttercup, Ran-s.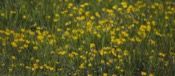 Below are the main rubriks (i.e strongest indications or symptoms) of Ranunculus Sceleratus in traditional homeopathic usage, not approved by the FDA.


Have you ever used Ranunculus Sceleratus? Yes No


< < Ranunculus Sceleratus- main page
CHEST
Chest
Oppressive pressure on chest.
Stitches in chest and intercostal muscles.
Painful sensibility of exterior of chest, esp. of sternum.
Burning soreness behind xiphoid cartilage.
Painful drawing in pectoral muscles.
Constant pressure as of a dull instrument below r. false rib, agg. inspiration.
Painful sticking in r. chest.
Very painful pinching around l. nipple.
Heart
Pressure as from a blunt piece of wood in region of heart.
Stitches in region of heart.
Pulse
Pain in chest as if beaten, with sensation of fatigue in that part, esp. in evening.
Pulse quick, full, but soft, with heat at night.
Waking after midnight, many nights in succession, with heat over whole body, violent thirst, pulse accelerated, full, soft.
Respiration
Pinching and shootings in chest, and region of heart, sometimes with suspended respiration. esp. in evening, or at night.
Gnawing behind sternum, which suspends respiration.
Sticking-contracting pinching in heart-region causing tightness of breath.
Small dry cough, seldom recurring, and without effort.
Obstructed and deep respiration.
Involuntary sighs.
≡ more ...