Marsh Buttercup, Ran-s.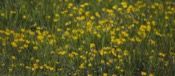 Have you ever used Ranunculus Sceleratus? Yes No


< < Ranunculus Sceleratus- main page

Below are the main rubriks (i.e strongest indications or symptoms) of Ranunculus Sceleratus in traditional homeopathic usage, not approved by the FDA.
CHEST
Chest
Oppression of the chest, immediately and continuing the whole day,
Chest somewhat oppressed; is compelled to inhale deeply several times; it seems as if something lay on the sternum (after six hours),
Sensation of great weakness in the chest for several days,
Violent contracting-pinching pain in the chest, behind the right nipple, several evenings in succession,
The whole chest feels weak and bruised, several evenings,
His chest feels bruised, in the evening,
Great sensitiveness of the integuments of the chest,
Front and Sides.
External painfulness of the sternum; pressure upon the sternum causes painful stitches through the chest,
Burning soreness behind the xiphoid cartilage,
Long frequent stitches behind the xiphoid cartilage, in a space of the size of the palm of the hand, in the morning (first day),
Painful drawing in the pectoral muscles,
Frequent stitches in the pectoral muscles,
Continual pressure, as of a dull instrument, below the right false ribs, increased by a deep inspiration,
Frequent but subdued stitches in the right chest (after two hours),
Painful sticking in the right chest, not increased by inspirations,
Continued dull sticking in the left chest and below the false ribs,
Very painful pinching around the left nipple,
Respiration
Violent continued gnawing behind the lowest portion of the sternum, arresting the breathing, in the evening (third day),
Sticking-contracting pinching in the region of the heart, causing tightness of breath, at night,
Dry and hacking cough, rarely and without any effort,
Tight and deep breathing (after seven hours),
Frequent involuntary sighing,
Heart and pulse
Pressure, as from a blunt piece of wood, in the region of the heart (after a quarter of an hour),
Stitches in the region of the heart,
Somewhat accelerated, sometimes more rapid, sometimes slower beating of the heart (after six hours),
Pulse somewhat accelerated, while the radial artery feels somewhat thinner than usual,
≡ more ...