Marsh Buttercup, Ran-s.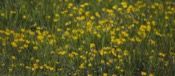 Have you ever used Ranunculus Sceleratus? Yes No


< < Ranunculus Sceleratus- main page

Below are the main rubriks (i.e strongest indications or symptoms) of Ranunculus Sceleratus in traditional homeopathic usage, not approved by the FDA.
EXTREMITIES, LIMBS
Upper extremities
Soreness under r. arm in armpit.
Boring shootings in forearms, extending to fingers.
Gnawing in r. elbow-joint.
Stitch in elbow.
Boring in bones of hands.
Gnawings in palm.
Gnawing, boring, and shooting jerks in bones of fingers.
Swelling of fingers.
Lower extremities
Gnawing and boring throughout legs and feet, esp. in toes.
Gnawing pains in l. heel.
Burning and smarting on dorsum of r. foot.
Jerking shootings, and tingling in great toes.
Sudden stitches in forepart of r. big toe as if needle thrust in deep, causing him to cry out.
Sudden stitches in r. big toe, passing into a burning.
Lancinations and burning pains in corns.
≡ more ...