Marsh Buttercup, Ran-s.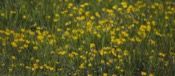 Have you ever used Ranunculus Sceleratus? Yes No


< < Ranunculus Sceleratus- main page

Below are the main rubriks (i.e strongest indications or symptoms) of Ranunculus Sceleratus in traditional homeopathic usage, not approved by the FDA.
EYES
Eyes
Contortion of the eyes,
Slight smarting in the corners of the eyes, and recurring periodically for many days,
Burning of the margins of the eyes (after ten hours),
Violent smarting in the eyes, while expressing the juice,
Lid.
Eyelids somewhat agglutinated, white of the eye light-yellow, with the finer vessels visible. (Slight inflammation),
Stinging smarting in the outer canthus of the right eye (after half an hour),
Lachrymal Apparatus.
Profuse lachrymation while, expressing the juice,
Lachrymation, at night,
Conjunctiva.
Injected state of the conjunctiva, from the vapor of the juice,
Ball.
Pain in the eyeballs, when moving them quickly,
Pressing in the eyeballs, soon, recurring periodically for many days (four hours),
Painful pressure in the eyeballs, all day, after expressing the juice,
≡ more ...