Marsh Buttercup, Ran-s.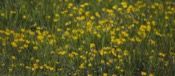 Below are the main rubriks (i.e strongest indications or symptoms) of Ranunculus Sceleratus in traditional homeopathic usage, not approved by the FDA.


Have you ever used Ranunculus Sceleratus? Yes No


< < Ranunculus Sceleratus- main page
FACE
Face
Convulsion in the face, in the outer parts of the abdomen and the limbs,
Spasmodic twitchings of the facial muscles and extremities, risus sardonicus,
Slight drawing, with feeling of coldness above the right eyebrow, down the cheek, as far as the corner of the mouth, for half an hour, evening,
Sensation as if the face were covered with cobweb, in the evening (second day),
≡ more ...