Marsh Buttercup, Ran-s.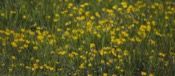 Have you ever used Ranunculus Sceleratus? Yes No


< < Ranunculus Sceleratus- main page

Below are the main rubriks (i.e strongest indications or symptoms) of Ranunculus Sceleratus in traditional homeopathic usage, not approved by the FDA.
FEVER AND CHILL
Fever
Chill and chilliness (shivering) during meals.
Heat in the evening in the room after walking in the open air.
Dry heat at night, with violent thirst and ebullition, mostly after midnight.
Heat predominates.
Perspiration after the heat, towards morning, mostly on forehead.
Intermittent fever, after midnight; heat and violent thirst, with full, soft, quick pulse, followed by general perspiration, mostly on forehead.
≡ more ...