Marsh Buttercup, Ran-s.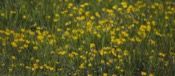 Have you ever used Ranunculus Sceleratus? Yes No


< < Ranunculus Sceleratus- main page

Below are the main rubriks (i.e strongest indications or symptoms) of Ranunculus Sceleratus in traditional homeopathic usage, not approved by the FDA.
FEVER AND CHILL
Fever
Chilliness.
Evenings, several chills, with thirst and pressive pain in the forehead, from without inward (after six hours),
Chilliness while eating (after six hours),
Feeling of coldness in the face,
Mornings, after rising, sensation of cold, beginning especially in the nape of the neck, extending down the back (after fifteen hours),
Heat
Fever; he wakes after midnight, many nights in succession, with heat over the whole body and violent thirst; the pulse is fall, soft, accelerated, 80; afterwards sweat over the whole body, especially on the forehead,
Fever,
Heat, a quarter of an hour afterwards perspiration, with prostration,
Heat in the head and face, in the evening, when entering the house, on coming out of the open air,
Heat evenings, especially in the face, with thirst (after thirteen hours),
Flushing heat in the face (after six hours),
Occasional flushes of heat in the face (after four hours),
≡ more ...