Marsh Buttercup, Ran-s.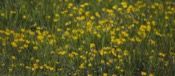 Have you ever used Ranunculus Sceleratus? Yes No


< < Ranunculus Sceleratus- main page

Below are the main rubriks (i.e strongest indications or symptoms) of Ranunculus Sceleratus in traditional homeopathic usage, not approved by the FDA.
GENERAL
General
(Evening), Sad mood.
grief. boring in left outer meatus auditorius.
pain behind right ear.
pains in molar teeth. gnawing in frontal teeth.
swelling of the tonsils, with stitches in the same.
want of appetite. rancid eructations.
itching and forcing in the rectum.
pinching pain in chest, behind right nipple.
chest feels weak and bruised.
chilliness. when entering house, heat in head..
Is more irritating than others of this botanical family, as seen in the skin symptoms. Boring, gnawing pain very marked. Pemphigus. Periodical complaints. Fainting with pain in stomach.
Acridity, rawness or burning-smarting Eating, gnawing or boring pains; causing faintness, or short breath
Sneezing coryza, with burning urine
Blunt teeth
Mapped tongue
Nausea after 12 PM
Stitches in chest muscles; it is sensitive externally
As of a plug forced between ribs, under navel, in heart, etc
Gout of small joints
Gnawing in knees
Yellow vesicles Bullae; with acrid contents
Pemphigus
Ranunculus sceleratus. Marsh crowfoot. Celery-leaved crowfoot. N. O. Ranunculaceae. Tincture of whole plant.
The best-known characteristic of R. sc. (which is a well-proved drug) is the mapped or peeled tongue, and when this is associated with smarting, burning, and rawness R. sc. will be the remedy. R. sc. has the acridity of all the Ranunculi, causing burning in mouth, throat, stomach, chest, urethra, and other parts. It causes blisters on the skin which leave a raw surface with acrid discharge. It has cured pemphigus in a three-months old infant, with continual thirst, weak, intermitting pulse, trembling, with anxious features. After Arsenicum Album Ars. 4 had caused improvement, R. sc. 3 healed up the resulting ulcers. External sensitiveness is a leading feature of R. sc., especially of region of chest and sternum. These symptoms with others have led to the cure of many chest affections, including aneurism. A leading Concomitant of R. sc. is arrest of breathing pains in liver, spleen, chest, or heart, agg. on deep inspiration and associated with external soreness calls for R. sc. Gnawing and boring are common sensations with the remedy, and most of the symptoms are right-sided.
but there is one left-side symptom that is peculiar continual gnawing in left palm. The right toes, especially the right big toe, are the seat of many acute pains, giving the remedy a high place in acute attacks of gout, and also painful corns. Among the Sensations of R. sc. are As if head were too full and too large. As if face covered with cobwebs (this proved a keynote in a case of aneurism which was much relieved by R. sc.). As if a plug were lodged in umbilicus. Pressure as from a dull instrument. As if diarrhoea would set in.
As of a needle thrust deep into big toe. With pains in stomach there is fainting. Convulsive twitches of limbs. The effects of R. sc. (which German shepherds call "cold fire") on horned cattle is. Loss of appetite.
trembling and shivering.
papillae prominent. swelling, pale redness and contraction of pylorus. Mahoney (M. A., xxvi. 110) cured with R. sc. 3 in an aged woman subject to gout aching in dorsa of feet, especially the right, with wakefulness at night. K. ca. 30 had previously removed pain passing downward over the glutei. The symptoms are agg. By touch.
pressure. blow. agg. By motion.
deep inspiration. walking.
letting limb hang down. agg. Evening.
after midnight. morning. agg. In open air. agg. After a meal.
Dose
First to third potency.
Clinical
Aneurism. Anus, itching in. Chest, sternum, pain behind. Corns. Coryza. Diphtheria. Earache. Glossitis. Gout. Haemorrhoids. Herpes; zoster. Liver, pain in. Neuralgia. Nose, ulceration of. Pemphigus. Quinsy. Sternum, pains in. Stomatitis. Toes, affections of. Tongue, peeling, mapped. Varicosis.
Region
CHEST
SKIN
Vertex
Right side