Marsh Buttercup, Ran-s.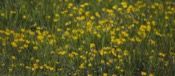 Have you ever used Ranunculus Sceleratus? Yes No


< < Ranunculus Sceleratus- main page

Below are the main rubriks (i.e strongest indications or symptoms) of Ranunculus Sceleratus in traditional homeopathic usage, not approved by the FDA.
GENERAL
General
(Evening), Sad mood.
grief. boring in left outer meatus auditorius.
pain behind right ear.
pains in molar teeth. gnawing in frontal teeth.
swelling of the tonsils, with stitches in the same.
want of appetite. rancid eructations.
itching and forcing in the rectum.
pinching pain in chest, behind right nipple.
chest feels weak and bruised.
chilliness. when entering house, heat in head..