Marsh Buttercup, Ran-s.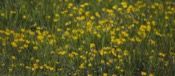 Below are the main rubriks (i.e strongest indications or symptoms) of Ranunculus Sceleratus in traditional homeopathic usage, not approved by the FDA.


Have you ever used Ranunculus Sceleratus? Yes No


< < Ranunculus Sceleratus- main page
GENERALITIES
Sleep
Sleeplessness after midnight, with anxiety, heat and thirst; or with restlessness and tossing about.
Imperfect sleep after midnight; with anxious, frightful dreams, of corpses, serpents, beetles, &c.
Early waking (3 a.m.), with prolonged watchfulness.
Generalities
Under Ranunculus Sceleratus the symptoms usually appear on the r. side; on crown of head; toes.
Boring sensation; gnawing pains in inner or outer parts; prickling in outer parts.
agg. Evening; before midnight.
(Arthritic affections.).
Piercing, gnawing, shooting, tingling pains, which manifest themselves, or are agg., towards the evening.
Pressive and drawing pains.
Periodical affections.
Convulsive jerks (twitches of the limbs).
Syncope.
Fainting with the pains.
≡ more ...