Marsh Buttercup, Ran-s.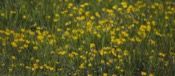 Have you ever used Ranunculus Sceleratus? Yes No


< < Ranunculus Sceleratus- main page

Below are the main rubriks (i.e strongest indications or symptoms) of Ranunculus Sceleratus in traditional homeopathic usage, not approved by the FDA.
GENERALITIES
Sleep
Afternoons, yawning several times,
Sleepiness, the eyelids want to close, must make an effort to keep them open (after three hours),
Sleepy in the evening, discouraged and disinclined to any occupation (after six hours),
Half slumber after midnight, frightful, anxious dreams about corpses, dead bodies, serpents, battles, etc.; constant tossing about in bed,
He passed the whole night in a state of half sleep and waking, with imperfect consciousness; he was not sleepy in the morning,
He wakes after midnight, is wide awake, and remains so for a long time (third, fourth, and fifth nights),
He awoke suddenly half an hour after going to sleep without cause, and was wide awake, but soon fell asleep again, then, for the whole night, slept well, without dreams,
Restless sleep after midnight, many nights in succession,
Sleeplessness, after 3 A.M., the first nights, accompanied with anxiety, uncommon debility, gloomy, thoughtless brooding of the mind; his limbs felt bruised; in the morning the mind feels worn out; he is not able to fix his thoughts upon one object,
Perspiration
Cold sweat,
Generalities
Prostration with the perspiration,
Laziness, want of disposition to perform any mental labor, in the morning,
Slight fainting turns,
Finally gangrene,
≡ more ...