Marsh Buttercup, Ran-s.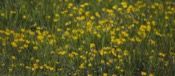 Have you ever used Ranunculus Sceleratus? Yes No


< < Ranunculus Sceleratus- main page

Below are the main rubriks (i.e strongest indications or symptoms) of Ranunculus Sceleratus in traditional homeopathic usage, not approved by the FDA.
GENITALS ETC
Urine
A short time after urinating, burning pain in the forepart of the urethra (after three hours),
A tickling-crawling sensation at the orifice of the urethra (after seven hours and a half),
Frequent desire to urinate, nearly every fifteen minutes, five times in succession; every time a little light-yellow urine,
Drops pass some time after urinating making the shirt wet,
Frequent passages of little light-yellow urine (after two hours),
Male
Drawing pains in the penis,
Sudden stitches in the forepart of the glans,
Smarting about the scrotum,
Genitals
Seminal emission, without any lascivious dreams, after midnight,
≡ more ...