Marsh Buttercup, Ran-s.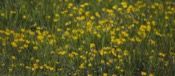 Have you ever used Ranunculus Sceleratus? Yes No


< < Ranunculus Sceleratus- main page

Below are the main rubriks (i.e strongest indications or symptoms) of Ranunculus Sceleratus in traditional homeopathic usage, not approved by the FDA.
GENITALS ETC
Urine
Burning (includes hot)
Urethra
Urethra (urinary part of genitals); crawling
crawling
passage
itching; passage
pain; at front when not urinating; after urinating
pain; burning; passage
Male
Male
pain; gnawing, biting; scrotum
pain; pulling; penis
pain; smarting; scrotum
pain; stitching, sudden, sharp; penis
head (glans)
thick emission from penis
Genitals
pain; gnawing, biting
Female; sexual intercourse; aversion to
≡ more ...