Marsh Buttercup, Ran-s.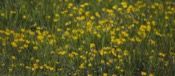 Have you ever used Ranunculus Sceleratus? Yes No


< < Ranunculus Sceleratus- main page

Below are the main rubriks (i.e strongest indications or symptoms) of Ranunculus Sceleratus in traditional homeopathic usage, not approved by the FDA.
HEAD
Head
Gnawing, drawing, spasmodic, dull pressure, often affecting only a very small spot on vertex (or temples).
Compressive and expansive pressure in temples.
Heaviness and sensation of fulness in head, which seems to be swollen and increased in size.
Contraction of integuments of head.
Headache
Headache, as if head were compressed in a vice.
Scalp
Smarting and itching in scalp.
≡ more ...