Marsh Buttercup, Ran-s.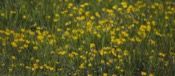 Have you ever used Ranunculus Sceleratus? Yes No


< < Ranunculus Sceleratus- main page

Below are the main rubriks (i.e strongest indications or symptoms) of Ranunculus Sceleratus in traditional homeopathic usage, not approved by the FDA.
HEAD
Head
Vanishing of though, giddiness (after three hours),
His head feels dull, especially in the morning, after the characteristic uneasiness, in the afternoon,
Dulness of the head, and slight pressure of the temples towards each other (after six hours),
Heaviness and sensation of fulness in the whole head,
His head feels as if in a vice,
His head feels distended and thick,
Inflammation of the brain,
Forehead and Temples.
Sense of fulness in the forehead, also from the vapor of the juice,
Continual pressing above the temples, from without inward,
Gnawing, with pressure in the right temple,
Pressing in the temples, from within outwards (after half an hour),
Fine sticking from the right temple to the right superciliary ridge (after eight hours),
Stitches in the left temple (after ten hours),
Vertex and Occiput.
Drawing-clawing pressure across the vertex,
Jerking in the head, in the region of the vertex,
External Head.
(Hard blotches above the temples, which do not suppurate), (fourth day),
Stitches, with drawing, in the skin of the vertex,
Headache
Long-continuing, dull, aching-gnawing pain in the left vertex, fixed in one point,
Pain, like a suddenly coming and speedily disappearing gnawing, at one spot of the vertex,
Painful pressure in the region of the vertex, as with a dull instrument (fifth day),
Burning pain in the region of the vertex, continuing a few minutes,
Pressing pain on both of the tuberculis infer, ossis occipitis, ceasing when pressed upon, but soon returning,
Dull pain in the occiput, the whole of the head feeling painful externally (fourth day),
Scalp
Contraction in the hairy scalp,
Itching of the hairy scalp, immediately, that obliges scratching,
Biting of the whole of the hairy scalp,
≡ more ...