Marsh Buttercup, Ran-s.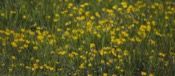 Have you ever used Ranunculus Sceleratus? Yes No


< < Ranunculus Sceleratus- main page

Below are the main rubriks (i.e strongest indications or symptoms) of Ranunculus Sceleratus in traditional homeopathic usage, not approved by the FDA.
MIND
Mind
Aversions, dislikes
indolence, aversion to work
indolence, aversion to work; evening
aversion to mental work
Behaviour
shrieking
inclination to sit
Delirium
Delusions, imaginations, hallucinations, illusions
creatures and animals; vermin; sees crawl about
death; sees dead persons
Excitement; evening; in bed
Emotions, feelings, attitude, disposition
irritability
laughing
sardonic
unhappy; despair; discouraged; evening
unhappy; sadness, mental depression
evening
Intellectual faculties
impaired thinking; difficulty concentrating
impaired thinking; confusion; morning
impaired thinking; dull, sluggish
Insecure, uncertain, scared
anxiety
fear; hydrophobia (fear of water)
Memory; weakness of memory; for what has just thought
Perception; senses; dull
Restlessness, nervousness
night
tossing about in bed
Sighing (see respiration)
Unconsciousness; during vertigo, dizziness
≡ more ...