Marsh Buttercup, Ran-s.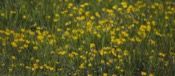 Have you ever used Ranunculus Sceleratus? Yes No


< < Ranunculus Sceleratus- main page

Below are the main rubriks (i.e strongest indications or symptoms) of Ranunculus Sceleratus in traditional homeopathic usage, not approved by the FDA.
MIND
Mind
Delirium,
A species of hydrophobia,
Sad mood, grief, in the evening,
Oppression and anxiety,
Disinclination to work, ill-humored. Great absent-mindedness, tears a paper, on which he had made some annotations, looks at it, discovers from the pieces that he has torn it, and toys with his fingers,
Forgetful, cannot recall what he thought before,
≡ more ...