Marsh Buttercup, Ran-s.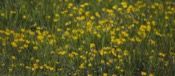 Have you ever used Ranunculus Sceleratus? Yes No


< < Ranunculus Sceleratus- main page

Below are the main rubriks (i.e strongest indications or symptoms) of Ranunculus Sceleratus in traditional homeopathic usage, not approved by the FDA.
MODALITIES ETC
Aggravation
(Morning), Dulness of head; pain in lower right molar teeth; drawing and jerking all the teeth; white-coated tongue; sweetish taste in mouth; desire to vomit; pressure in pit of stomach; after rising, coldness, beginning in nape of neck, extending down back.
(Afternoon), Pains in molar teeth; yawnings.
(Toward evening), Itching in various parts of the body.
(Night), Lachrymation; dryness of the mouth; choking in throat; pressure behind umbilicus; cutting in the intestines; pinching in region of heart; dry skin.
(After midnight), Woke with thirst and heat of whole body; nausea; seminal emissions; restless sleep.
(Before breakfast), Eructations.
(Eating bread), Contractive sensation in throat.
(After eating bread and butter), Eructations.
(After eating), Chilliness.
(Deep inspiration), Stitches in region of spleen; pressure below right false ribs.
(After a meal), Eructations, tasting of the ingesta.
(Moving eyeballs quickly), Pain in eyeballs.
(External pressure), Pressure in pit of stomach.
(When sitting), Vertigo.
(After urinating), Burning in forepart of urethra.
(While walking in the open air), Jerks in lumbar region.
(Walking), Itching of the anus.