Marsh Buttercup, Ran-s.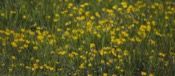 Have you ever used Ranunculus Sceleratus? Yes No


< < Ranunculus Sceleratus- main page

Below are the main rubriks (i.e strongest indications or symptoms) of Ranunculus Sceleratus in traditional homeopathic usage, not approved by the FDA.
MOUTH
Gums and teeth
Toothache, with shooting pains, and bluntness of teeth.
Jerking and shooting drawings in teeth.
Red and painful swelling of gums, which bleed easily.
Saliva
Dryness of mouth.
Frothy salivation.
Tongue
Tongue coated white.
Shooting in tip of tongue.
Inflammation of tongue, with burning sensation, and redness.
Desquamation and rhagades on tongue.
≡ more ...