Marsh Buttercup, Ran-s.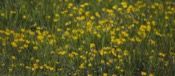 Below are the main rubriks (i.e strongest indications or symptoms) of Ranunculus Sceleratus in traditional homeopathic usage, not approved by the FDA.


Have you ever used Ranunculus Sceleratus? Yes No


< < Ranunculus Sceleratus- main page
MOUTH
Teeth
General Mouth.
Ptyalism (after half an hour),
Lips
Tremulous sensation around the corners of the mouth and the lower lip, preceding the vomiting, but without any inclination to vomit,
Gums and teeth
Teeth on edge, and afterwards stinging pains in the same,
Toothache, burrowing under some roots of the left lower double teeth, as if pushed up from below (after eight hours, all the afternoon),
Drawing pains in the molar teeth, the whole afternoon and evening,
Painful drawing in the upper right molar tooth,
Drawing pain in the right upper molars,
Drawing pain in the upper left molar tooth (after seven hours),
Tearing pains in the lower right molar tooth, early in the morning (sixth day),
Stinging gnawing in the front teeth, in the evening (second day),
Stinging drawing in all the teeth,
Drawing and jerking in all the teeth, in the morning (second day),
Very transient jerking in the incisors,
The teeth are sensitive all day (second day),
Gums.
Pain, swelling, and redness, and bleeding of the gums,
Saliva
Excessive dryness of the mouth, at night,
Saliva.
While expressing the juice, a large quantity of frothy mucus accumulates in the mouth, obliging him to spit frequently,
Tongue
Tongue.
White-coated tongue (after fifteen hours),
Obstinate pains, burning, redness, inflammation of the tongue,
Peeling off of the cuticle of the tongue, and cracking of the tongue,
Smarting at the tip of the tongue (after ten hours),
Shootings in the tip of the tongue (third day),
Violent burning at the tip of the tongue, while chewing the fresh herb,
Taste
White-coated tongue and sweetish taste in the mouth in the morning, for several days,
Taste.
Loss of taste,
Fauces
Smarting in the region of the palate and fauces, while expressing the juice,
Palate
Stinging pains in the parts of the soft palate,
Smarting-drawing pain in the region of the palate (third day),
≡ more ...