Marsh Buttercup, Ran-s.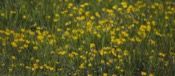 Have you ever used Ranunculus Sceleratus? Yes No


< < Ranunculus Sceleratus- main page

Below are the main rubriks (i.e strongest indications or symptoms) of Ranunculus Sceleratus in traditional homeopathic usage, not approved by the FDA.
RECTUM, ANUS, STOOL
Stool
Itching, tickling, burning of anus.
Fine stitches into rectum.
Moisture in anus.
Itching and pressing-out sensation at anus, as if premonitory of haemorrhoids, agg. walking.
Great urging after a meal; only flatus passes.
Retarded evacuations.
Frequent and urgent want to evacuate, with soft faeces.
Serous, fetid diarrhoea.
≡ more ...