Marsh Buttercup, Ran-s.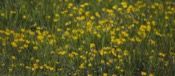 Have you ever used Ranunculus Sceleratus? Yes No


< < Ranunculus Sceleratus- main page

Below are the main rubriks (i.e strongest indications or symptoms) of Ranunculus Sceleratus in traditional homeopathic usage, not approved by the FDA.
RECTUM, ANUS, STOOL
Rectum
Haemorrhoidal symptoms, especially itching of the anus (second day),
Several fine stitches into the rectum (eleventh hour),
Evenings itching and forcing in the rectum, violent, for some hours,
Moisture in the anus (after eleven hours),
Tickling burning by the anus,
Itching of the anus and forcing-out sensation, as if premonitions of haemorrhoids, worse when walking (after one hour),
Frequent urging and loose stools, for several days,
Urgency to stool after usual breakfast (after a quarter of an hour),
Urgency to stool, without evacuation, appears to be alternate action with the frequent evacuations,
After dinner great urgency to stool, as if he could not retain it, with merely passage of flatus, and after excessive straining some soft stool,
Urgency to stool at an entirely unusual time (after three hours and a half). As he was detained from going to stool, some flatus escaped. When he went to stool four hours after, feeling unable to wait longer, there was only passage of some flatus, and evacuation would not follow,
Stool
Three watery evacuations in rapid succession (five hours after 4 drops),
Frequent loose stools the same days,
Liquid and very fetid stools, for three or four days,
Besides the usual morning stool, two more within a short time, soft, of the usual color and form, some pressure in the rectum with the last,
Frequent sensation as if diarrhoea would set in, whereas a natural evacuation takes place,
Delayed stool (after 2 drops),
≡ more ...