Marsh Buttercup, Ran-s.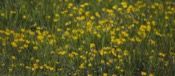 Please see our remedy relationship tool to view relationships across more than two remedies

< < Ranunculus Sceleratus- main page

Below are the main rubriks (i.e strongest indications or symptoms) of Ranunculus Sceleratus in traditional homeopathic usage, not approved by the FDA.
RELATIONSHIPS
Compare
Compare R. bulb. (R. sc. more irritative). Headache, gnawing in small spot at vertex, Pulsatilla Puls. Mapped tongue, Nat Mur Nat. m., Arsenicum Album Ars., Rhus Tox Rhus, Taraxacum Tarax. (R. sc. has more burning and rawness than any). Cobweb sensation, Alm., Bar. c., Borax Bor., Bro., Bryonia Bry., Calc Carb Calc., Conium Mac Con., Graphites Graph., Mag. c.
Related
Related Arsenicum Album Ars
Aru-t
Antidotes
Antidoted by Pulsatilla Puls. Wine and Coffee antidote only partially. The ulcers were somewhat relieved by Peruvian Balsam. Follows well Arsenicum Album Ars. in pemphigus. Followed well by Lachesis Lach. in diphtheria with denuded tongue.