Marsh Buttercup, Ran-s.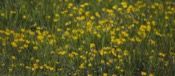 Below are the main rubriks (i.e strongest indications or symptoms) of Ranunculus Sceleratus in traditional homeopathic usage, not approved by the FDA.


Have you ever used Ranunculus Sceleratus? Yes No


< < Ranunculus Sceleratus- main page
SKIN
Skin
Dry skin and dry mouth, without thirst, at night (after sixteen hours),
Vesicles upon the skin, emitting a thin acrid yellowish ichor,
Obstinate ulcers,
On the red spot by the nostril a vesicle had formed, with sore pain (second day),
They soon drew a blister, which spread over the whole arm,
Hard blotch below the left eyebrow, which does not suppurate,
Burning of the skin of the fingers from being touched by the juice,
Prickling and furious smarting of the dorsum of the right foot,
Stitches in the skin of the pit of the stomach,
Prickling and formication on the chest and back,
Tickling sensation in the skin between the fingers, immediately and after 7 P.M.,
Itching, boring, biting, tingling, gnawing in various parts of the body, now here, now there, especially towards evening,
Itching, pain, burning, redness of the skin,
Itching stinging below the right nipple,
Itching under the right lower lid, relieved by cold (after ten hours),
Fine itching in the skin between the fingers of the right hand (third evening),
Itching of the lower half of the legs, not relieved by scratching, in the evening,
Intolerable itching and prickling in the feet,
Itching stinging of the dorsum of the left foot,
Itching and furious smarting of the soles of the feet,
Itching prickling in the right heel,
≡ more ...