Marsh Buttercup, Ran-s.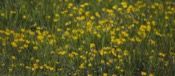 Have you ever used Ranunculus Sceleratus? Yes No


< < Ranunculus Sceleratus- main page

Below are the main rubriks (i.e strongest indications or symptoms) of Ranunculus Sceleratus in traditional homeopathic usage, not approved by the FDA.
THROAT
Throat
Thick mucus in the throat, that is difficult to hawk up (after seven hours),
Choking in the throat, at night,
Mornings, dry throat (after twenty-one hours),
Contractive sensation in the throat, frequently before breakfast, increased by eating bread,
Continued sticking in the skin of the pit of the throat,
Scratchy-scrapy sensation in the throat (after half an hour); the scratchy sensation grows somewhat burning (after two hours),
Throat scratchy, with sensation of soreness (after a quarter of an hour),
Scratchy sensation in the throat, as if sore, with occasional dry cough, that increases the sore pain (after fifteen hours),
Scraping in the throat, immediately,
Tonsils.
Swelling of the tonsils, with shooting stitches in the same; in the evening (second day),
Stitches in the tonsils,
Pharynx.
Burning in the pharynx,
Burning continuous, and sometimes convulsive arthritic pains of the pharynx and oesophagus,
The fumes arising from the plant while boiling it irritate the pharynx, eyes, and nose, and occasion a flow of mucus and tears,
Is impelled to swallow several times (after fifteen hours),
≡ more ...