Rhus Tox - Vertigo, Dizziness symptoms
Toxicodendron Radicans, Poison-ivy, Rhus, Rus tox, Rhustox, Rustox, Rhus Toxicodendron, Rhus Toxicodedron, Rhus-t.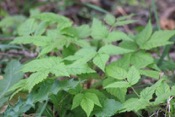 Have you ever used Rhus Tox? Yes No


Below are the main rubriks (i.e strongest indications or symptoms) of Rhus Tox in traditional homeopathic usage, not approved by the FDA.
VERTIGO, DIZZINESS
Vertigo
Vertigo when rising
Morning
Morning
on rising
rising
on waking
Afternoon
Evening
in bed
During chill
On closing eyes
In cold
As if lifted up
After eating
From intense emotions; during anxiety
From suppressed out-breaks on skin
Tendency to fall over
rising from bed
falling backward
falling forward
falling sideways; falling to right
As if intoxicated
From looking at.; with eyes turned downward
Lying down
When lying down
on lying down, in the act of lying down
while lying down
From movement
moving the head
on turning
in bed
With nausea
Perception of objects distorted; seem to turn in a circle
In aged people
Rest
While riding; while riding horseback
Swaying; toward right
On rising
from bed
from a seat
Rising
While sitting
While standing
On stooping
Spinning
While walking
while in the open air
sensation of gliding in the air, as if feet did not touch the ground, while walking
≡ more ...