Damask Rose Ros-d.
Not available to buy through our store.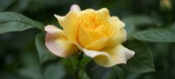 Below are the main rubriks (i.e strongest indications or symptoms) of Rosa Damascena in traditional homeopathic usage, not approved by the FDA.


Please see our remedy relationship tool to view relationships across more than two remedies
RELATIONSHIPS
Compare
Compare: in hay fever: Phleum pratense - Timothy grass - (Hay-fever with asthma; watery coryza, itching of nose and eyes; frequent sneezing, dyspnoea. Use 6-30 potency. Rabe.) Succin. acid; Sabadilla Sabad.; Euph.; Psorinum Psor.; KALI-Hyd.; Naphthalin Napht.

Rosa Damascena is not available to buy over the counter.