Senecio Jacoboea, Senecio, Senec-j.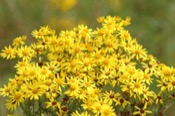 Have you ever used Senecio Jacobaea? Yes No


< < Senecio Jacobaea- main page

Below are the main rubriks (i.e strongest indications or symptoms) of Senecio Jacobaea in traditional homeopathic usage, not approved by the FDA.
EXTREMITIES, LIMBS
Extremities, limbs
EXTREMITIES.
Cuticle dry and the nails very brittle, soon after I commenced my proving,
Rheumatic pains in the joints (second day),
Upper extremities
Occasionally, during the day, sharp lancinating pain in the right shoulder, left heel, and in the right side of the face (eleventh day),
Sharp sticking pain in the left shoulder (twelfth day),
Lower extremities
Weariness of the lower extremities (second day),
About 4 P.M., sharp pain in the neighborhood of the sciatic nerve, shooting down the thigh, lasted for a few minutes only (seventh day),
Sometimes in the day the upper part of the legs gets a sort of ague fit of shaking.
≡ more ...