Silicea - Nose symptoms
Silica, Pure Flint, Silica Terra, Silicon Dioxide, Schuessler Tissue Salt, Cell Salts, Tissue Salts, Biochemic Tissue / Cell Salt Number # 12 / Twelve



Available
in 3X-30X, 200X, 3C-30C, 200C, 1M-50M, CM from $6.50
Purchase options
HPUS indication of Silicea: Formation of pus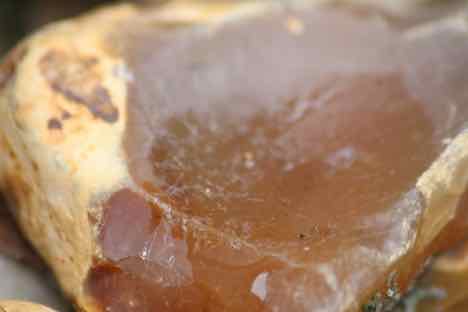 Homeopathic remedies are prescribed on the basis that in a tiny dilution like cures like, so while very dilute Silicea may help, unprocessed Silicea may be best avoided.
Below are the main rubriks (i.e strongest indications or symptoms) of Silicea in traditional homeopathic usage, not reviewed by the FDA.
< < Silicea - main page
NOSE
Nose
Itching at point of nose
Dry, hard crusts form, Bleeding when loosened
Nasal bones sensitive
Obstructed and loss of smell
Perforation of septum.
Nose bleed
Nose bleed; acrid blood(strong and sharp)
bright blood
from blowing the nose
with cough
when stooping
Catarrh
dry, chronic
extending to frontal sinuses (lower forehead)
post nasal (see discharge)
Coldness
during chill
Decay (see discharge if applicable)
syphilitic
Discharge from nose; bland
blood
crusts, scabs, inside
right
high up
painful
on septum (flesh between nostrils)
wearing away skin
fluffy, woolly
greenish
hard, dry
morning
offensive smelling
fetid
from ulcer or disease of nasal bones
from ulcer or disease of nasal bones; syphilitic
containing pus
suppressed
thick
nd sticky, tough
watery
yellow
h-green
Dryness; inside
inside; night
inside; chronic
inside; painful
inside; after suppressed foot sweat
inside; sensation of warmth
behind nostrils
Sensation of food behind nostrils
on swallowing
Heaviness
when stooping
Inflammation; inside
Itching
evening
rubs; constantly
tip
wings
inside
Liquids come out through nose on attempting to swallow
Odours, imaginary and real; of blood
fetid
sickly
Pain
when blowing the nose
from dryness
on touch
extending to other parts; brain like rays
extending to other parts; forehead
bones
root
septum (flesh between nostrils)
burning, smarting
septum (flesh between nostrils)
septum (flesh between nostrils); morning; on touch
tip
burrowing; tip
pulling
root
gnawing, biting
rawness
with running nose
sore, bruised
externally; on blowing
externally; touch
in bones
ridge of nose
inside
inside; right
septum (flesh between nostrils)
tip
splinter-like; on touch
stitching, sudden, sharp; touching
stitching, sudden, sharp; root
stitching, sudden, sharp; septum (flesh between nostrils)
on touch
stitching, sudden, sharp; side
stitching, sudden, sharp; tip
extending to forehead
tearing
wings
wings; left
ulcerative; on touch
ulcerative; inside
Pulsation
Skin or lining of nose; abscess
cracks; wings
discoloration; redness; in spots
discoloration; redness; tip
polyp (growth up nose)
powdery flaking skin nostrils (see discharges)
ulcers; inside
right
right; high up
ulcers; burning
ulcers; painful
ulcers; septum (flesh between nostrils), round ulcers
Smell; acute, over sensitive
diminished
lost sense of smell
Sunken nose
Swelling
inside
Discharge
Sneezing in morning
Running or blocked nose (coryza)
blocked
morning
morning; flows during day
morning; on waking
night
alternates with discharge
chronic
after every cold
from suppressed foot sweat
with pus
while talking
annual (hay fever)
asthmatic breathing
with chilliness
from becoming chilled, while overheated
chronic, long-continued
constant
with cough
running, wet
dry
morning
morning; wet daytime
alternating with fluent
from becoming overheated
periodical attacks (see also annual)
suppressed
violent attacks
extending to frontal sinuses (lower forehead)
Sneezing
from combing or brushing the hair
without running or blocked nose
frequent
difficult to sneeze
comes on suddenly
violent